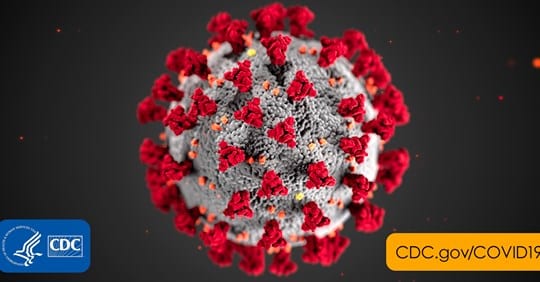 COVID-19 Update
We are excited to announce that, with the Governor's approval, our office is open to all patients and procedures as of May 1.
Drs. Zieman, Pfeffle, and Sheppard are committed to maintaining a safe environment for both our patients and our staff. Bay Area Oral Surgery will continue to meet all CDC, ADA, and hospital sterilization standards and requirements. We have protocols to ensure your office visits and oral surgery are performed safely.
We are delighted with the opportunity to reopen and take care of our patients.
We are looking forward to seeing you all and serving your oral surgery needs! If you have any questions about our safety guidelines, please call our office at (251) 344-6191.
---
Drs. Zieman, Pfeffle and Sheppard are committed to maintaining a safe environment for both our patients and our staff.
We are actively monitoring the emerging and rapidly evolving COVID-19 outbreak.  We are staying up-to-date with the latest information from the Center for Disease Control (CDC) and state and local health departments as well as recommendations for health professionals from the American Association of Oral and Maxillofacial Surgeons and the American Dental Association.
We are open and continuing to see patients as we serve the Mobile Bay area.
While we have always utilized universal, standard precautions and have maintained the same sterilization standards as hospitals, we are taking extra precautions to help prevent the unintended spread of COVID-19 and to protect our patients, their families and our staff throughout our office.
Please call our office to reschedule your appointment if you or anyone in your family or close contacts are experiencing any cold or flu-like symptoms.
We request that our patients limit the accompanying family to one person if necessary. Do not bring siblings, friends or other family members to your appointment.  Our waiting room will be reserved for patients and one necessary family member.  Once in the waiting room, we ask that everyone maintain social distancing.
We will monitor the body temperatures of patients and family members as part of our check-in procedures.
Hand sanitizers are available throughout the office for your use.
In addition to our standard levels of sterilization and disinfection, our team will be disinfecting common areas throughout the day including our reception area.
If you have any questions regarding your appointment, your health status, or your dental symptoms, please contact us and we will be happy to advise you.
For information on prevention, symptoms, and what to do if you're feeling sick, please visit http://www.cdc.gov/COVID19.
Our office is committed to providing the care you need while maintaining the recommended health safety precautions.
Throughout your daily activities and when out in public remember to:
Regularly wash your hands for at least 30 seconds
Sanitize your handheld devices
Avoid touching your face, eyes, nose or mouth
Sneeze and cough into your elbow while facing away from another person
Please feel free to contact our office with any questions.
Sincerely,
Drs. Zieman, Pfeffle, and Sheppard & the BAOS team
---
Additional links for more information on COVID-19: